From 'Address audience behaviour at concerts', 17 July 2017, ST Forum
(Margaret S Gremli Dr): I have been a regular attendee at Singapore Symphony Orchestra (SSO) concerts since 1979, when the orchestra was founded.

It has gone from strength to strength, and the calibre of its invited artists is outstanding and much appreciated by serious and loyal concertgoers.

However, I am horrified by the behaviour of some members of the audience at SSO concerts. For example, there are many latecomers – a group that is almost non-existent in other concert halls around the world.

These latecomers clatter down the steps of the concert hall and disturb other seated members of the audience as they shuffle to their seats.

The obvious remedy is for concertgoers to plan to arrive early. Some people also fail to show their appreciation of the performances by not applauding. This is ungracious.

Even worse is the behaviour of some members of the audience who leave the concert hall the minute the conductor lowers his baton. There is a stream of people heading for the exits even as the orchestra and invited artists take their bow.

This is blatantly disrespectful and especially insulting to invited soloists. I suggest a rigorous programme to educate concertgoers.

This can be done by handing fliers to latecomers and those people who leave early. Ushers should also not permit people to leave until the concert is actually over.

I have attended concerts in almost every continent in the world and have not encountered the type of behaviour I see in Singapore. The orchestra and the visiting artists give their best, and deserve due respect and recognition.
To be fair, some people refrain from applause not because they lack an appreciation for a concert performance, but because they don't want to be scrutinised by experienced concert-goers like the writer for not 'clapping in a dignified manner'. Like so.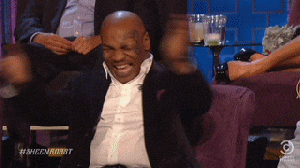 Another reason for not clapping is you're not sure if you're doing it between the movements, which betrays a lack of 'musical education'. 
Clapping etiquette aside, attending a orchestral concert is traditionally not meant to be a place for you to 'let it all hang out'. You need to dress appropriately, stash your phone away, refrain from eating or drinking, hold your bladder, and find a place in your jacket to keep your opera glasses.
In the eighties, concert-goers complained about 'howling' kids and suggested that they be banned, not just because they were running around making a nuisance of themselves, but also 'clapping in time to the music'. Yes, children are not allowed to enjoy themselves. They basically have to behave like their adult parents. The same complainant called for a ban on keropok because of the munching noises. Sit next to someone like this and be prepared to be stared at should you even need to gulp your saliva.
Singaporeans today may play with phones during a movie or throw bikes down flats and into canals, but such inconsiderate assholes still form the minority in society. To label Singaporeans the soccer hooligans of concerts, suggesting that we're among the worst in the world however, seems a bit of a stretch. Furthermore, to propose a 'rigourous' campaign against disgusting behaviour would only deter laymen from supporting the arts.  Though that could be the intention of avid concert-goers all along, that it would be a niche activity dedicated to only those who're 'culturally aware' – posh – enough, as exclusive and 'invitation-only' as an elite bacchanalia in the basement of someone's mansion.
Filed under: 2017, Concerts, Noise | Tagged: Concerts, Noise, Ugly Singaporeans | Leave a comment »