From 'Photographer whose viral altered photo won Nikon Facebook contest apologises for his 'mistake", 31 Jan 2016, article by Chew Hui Min, Sunday Times
The photographer behind an altered image that won a contest on Nikon's Facebook page has apologised.

Chay Yu Wei had been awarded a prize for his black and white photo showing an aeroplane flying overhead, framed by a ladder. Scores of derisive comments and sarcastic memes were then posted on Nikon's page, with many saying the photo was digitally manipulated.

In an Instagram post late on Saturday (Jan 30), Chay apologised for his "mistake", saying that he added the plane into the picture "just for fun" and that he crossed the line by submitting it for the competition.
You don't need a forensic analyst to tell you that the winning image is doctored. You just need a healthy dose of skeptism and know how to zoom. Instead of apologising for his act of fraud, Chay could have played this up as a deliberate prank to expose the contest judging process, that anyone, with the right tools and time on his hands, can fool the 'experts' into regarding a piece of crass forgery as a genuine masterpiece.
In science, the equivalent of winning a photo competition is having your paper peer reviewed and published in a renown journal. In 1996, physicist Alan Sokal tricked the scientific community into accepting his gibberish-filled parody paper as the real thing. It was titled, excruciatingly, 'Transgressing the Boundaries: Towards a Transformative Hermeneutics of Quantum Gravity'. So, even the top minds in experimental physics can be fooled, not to mention a Nikon judging panel. It still takes considerably more effort, though, for a scientist to write a sham article, than for an amateur photographer to Google image 'Airplane shadow' and paste it in his ladder photo with a PicArt app.
Judging the authenticity of a photo is one thing, yet assessing contestants in a beauty pageant is another. Take the case of the 'Miss Korea 2013' profile montage, which had doubters crying foul about a farcical combination of plastic surgery and Photoshopping. If Miss Universe today confessed to having a double-chin reduction previously, I doubt anyone would go all Steve Harvey on it. Not that people still watch Miss Universe anyway.
Some photographers go to ludicrous extents to get their winning shot without any digital chicanery. A birder was fined $500 for animal cruelty when he tied a baby tern's legs to a bush so that he didn't have to skulk around and leopard-crawl in camouflage to remain undetected. A UK wildlife photographer was stripped of a 10,000 pound prize for getting a tame Iberian wolf to leap over a fence.  You could also con innocent minds into believing that your cat is a selfie queen, that she could pick up a smartphone, switch to reverse camera, frame the image and press the snap button. This would win top prize on 'World's Funniest Animals', no doubt. Opposable thumbs? Screw that.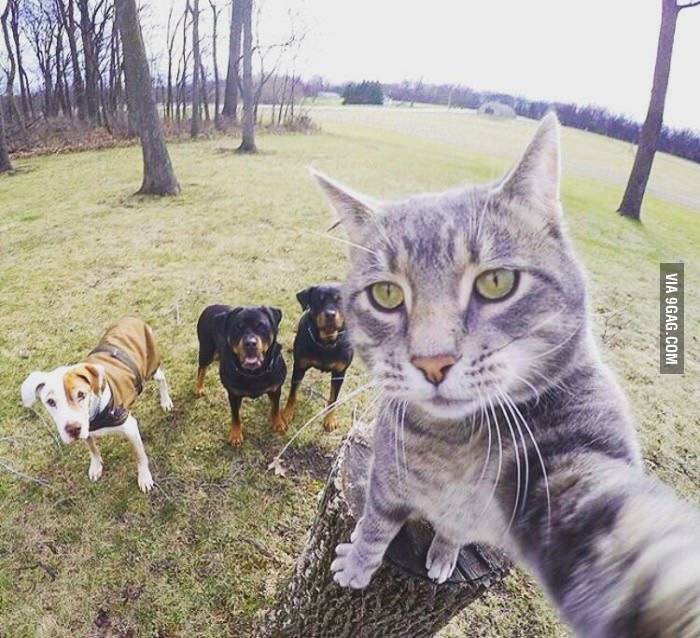 This incredible, controversial image of a frog riding a giant beetle below continues to raise eyebrows. This is the GOLD standard for all you wannabe photo con-artists out there.
If Chay had HIRED A PLANE to fly over that specific spot in Chinatown, or got a crane on top of a building to dangle a model plane over him, then he'd probably get an A for effort, despite the cost of these alone exceeding far beyond the price of a goddamn trolley bag.
In some instances, judges are forced to play spot the difference when investigating frauds. The 2013 winning entry for National Geographic was disqualified because the creator shopped out a PLASTIC BAG from his photo. Which raises the question of how much 'image refining' is too much. When does a minor artistic nip/tuck become a gross act of fraud? For all we know we may be placing so much emphasis on the crappy plane image that we miss out other finer details that may potentially kick Chay's photo out of any photo contest. Maybe he edited out a protruding screw on the base of the rung without anyone knowing.
The viral plane photo, generating comedic meme gold aside, is also a social commentary on how EVERYONE, to some extent, tweaks their shared photos to get the perfect image, whether it's manipulating hues with filters, cropping out anything that gets in the way of the composition, distorting the context to make an image newsworthy for a Stomp website, or posting an old (but real) photo of a rainbow during LKY's funeral to stir up emotions. All this just for a fling with Facebook fame, to feed our insatiable hunger for Likes and Shares, or a $169 Nikon trolley bag.
Filed under: 2016, Fun and games, Money | Tagged: facebook, Money |